gain a competitive edge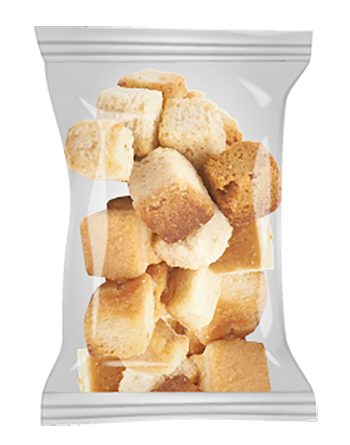 Our extensive capabilities allow us to create custom solutions to meet your specific needs. With our buying power and relationships, we constantly look for creative ways to provide a consistent supply at a competitive price point.
From foodservice to retail to consumer-packaged goods, we pride ourselves in providing the best products reliably, efficiently, and favorably.
vertical bagging
Nearly any flowable to semi-flowable material.
From traditional dry items such as croutons, nuts, chips and seeds to items such as dried cranberries, cheese and bacon.
Allergen and Regulatory separation maintained through separate USDA and allergen rooms.
horizontal packaging
Horizontal packaging of "masterpacks" consisting of multiple components including salad dressing, cheese, proteins, dry toppings (croutons, tortilla strips, wontons, nuts, dried fruit), spice packets and more.
Typical masterpacks consist of 2 to 6 components.
Standard packaging material is clear unprinted film but printed, registered, or unregistered film can be provided.
Sachets
4 side seal sachets packaging available
Packages range from 1g to 10g
Typical products include spice blends, pepper, dried parsley, etc
Sizes and weights can be adjusted to meet customer's needs
Additional sachet and stick pack capacity is in the pipeline
Product sourcing
We provide an extensive product line for your sourcing needs
Our significant volumes allow us to leverage buying power
We provide cost effective options from our existing core or develop new products to meet your product development goals
We work within your parameters regarding volume, flavor profile and price to develop a solution specifically for you
We strive to provide cost effective, turnkey solutions for your product needs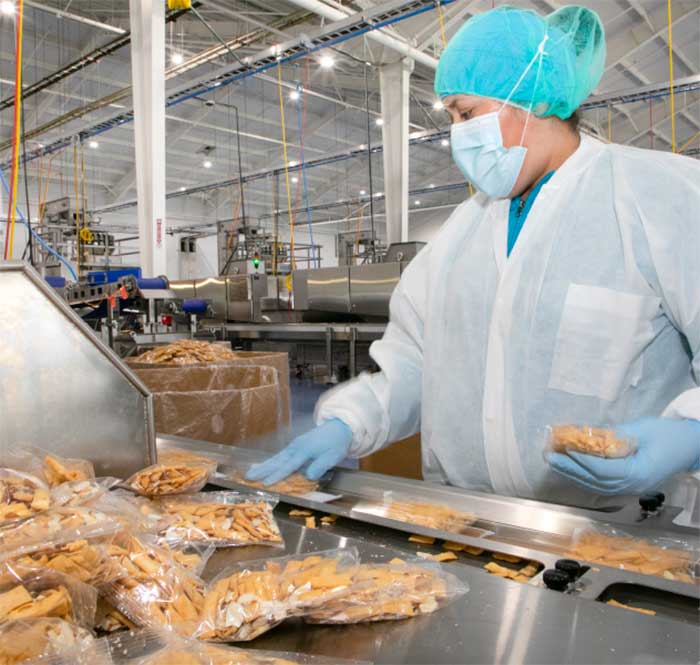 who we work with
QUICK SERVICE RESTAURANT
FOOD SERVICE
INDUSTRIAL FOOD SERVICE
RETAIL
WHOLESALE
PRIVATE LABEL
WHITE LABEL
DELIVERY SERVICE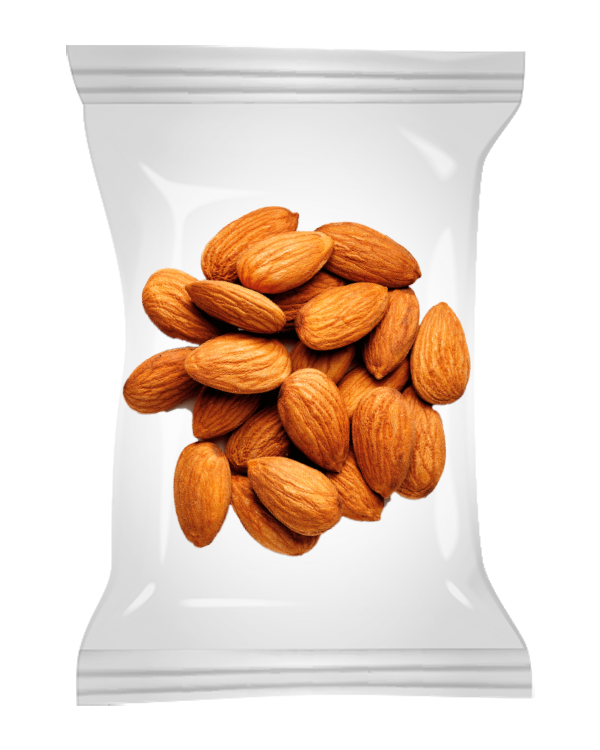 THREE LOCATIONS TO SERVE YOU
Our three strategic locations allow us to serve clients across the U.S., and we don't plan on stopping there. We strive to continuously improve our facilities by pioneering new technologies, so we can meet the needs of our clients, improve consistency, and reduce safety risks – all while providing the best customer experience