Welcome to the Latitude Ledger, your premier source for Latitude 36 Foods' musings on the portion packaging industry, our operations, and everything in between!
At its core, the purpose of this blog is to tell stories. Not just our stories, but the stories of employees, of satisfied customers, and of successful progression in becoming the leader in portion-packed goods and salad condiment kits.
Any good story starts at the beginning, which is why we want to talk about how we got our start in the unexpectedly exciting world of portion packaging, and how our humble beginnings allow us to bring things to the table that no other company can bring.
First thing's first— we've been in this business a long time, and we started as an idea within a family.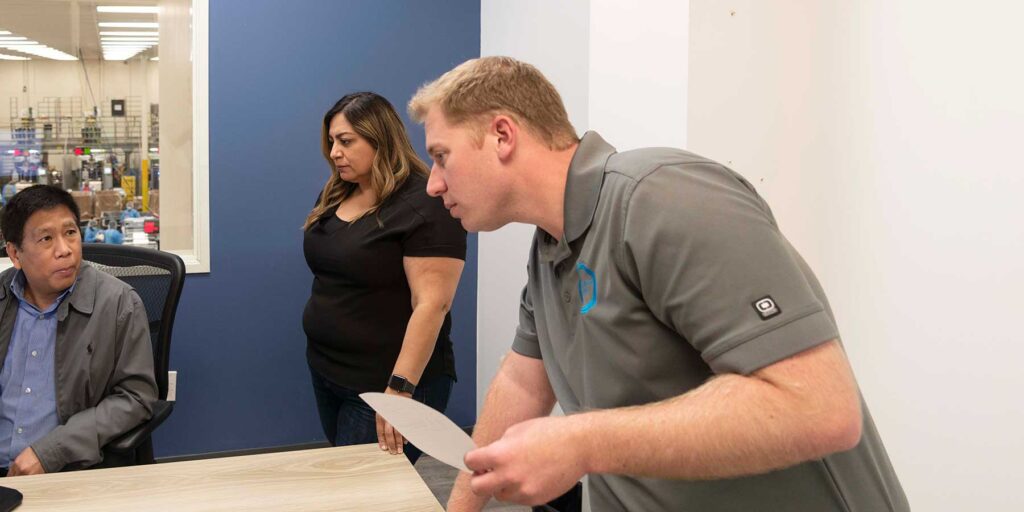 46 years ago, we were in flexible packaging as the brainchild of Allen Hyde, who founded Hyde & Hyde Inc. with the mission of providing portion-packed items like peanuts, candy, and tree nuts to sports stadiums, amusement parks, and foodservice institutions.
This means that since day one, portion packaging has been ingrained in our DNA. It's what we do best, and our early success is a testament to that. We were able to employ close to 200 people across our facilities in our earliest stages. However, we always knew we could go bigger.
One day, the opportunity of a lifetime came knocking at our door. We were approached by some of the first produce companies to provide portion-packed croutons for now ubiquitous salad kit category. From there, the rest is history.
This shift allowed us to turn from a family business into a family provider, to play a direct role in creating delicious, healthy food that people could enjoy around their dining room table.
It also allowed us to keep delivering on our promises. We were able to get deeper into the product development side of the business, and it gave us the chance to collaborate with our customers and suppliers to package appetizing food at a competitive price point, something that we hold as our biggest strength today.
But even more so, we were also able to continue making new friends— to cultivate the relationships necessary to succeed in this business at a high level. This is thanks to our experience and perspective we've gained as a major player in portion packaging and fresh-cut produce over the years.
It's because of these partnerships that we were able to become Latitude 36 Foods in 2018.
A far cry from the early days of flexible candy and nut packaging, we now have a new mission— to provide a reliable supply of what we call masterpacks, or overwrapped packs of salad condiments, to the fresh cut produce industry.
This shift has paid dividends. We opened a new, state-of-the-art plant in Salinas, California to be closer to our customers and partners, and we've found even more success than we thought possible.
Today, we employ almost close to a thousand people, and have provided generational employment as those who were present in the early stages of Hyde & Hyde have passed the torch on to those with Latitude 36 Foods.
However, we don't just pat ourselves on the back. We know we couldn't have made it to this point alone, and it's thanks to our partnerships and years of experience that we are able to succeed today. The best part is this is only the beginning!
We're honored that you'd take the time to read about us, and it is with even more gratitude that we invite you to keep checking out our social media and our website, and think of us the next time you need a modern portion-packed food solution.