Everyone loves snacks, but have you ever thought the role packaging plays in getting those snacks to the consumer? You'd be surprised to learn that many people haven't.
Traditional snack packaging is often considered an afterthought. It's another piece of marketing material that says, "Buy me!" or "Family Size!" with little purpose other than to house product and catch your eye. In our current world, this couldn't be further from the truth.
With the COVID-19 pandemic, gone are the days when you could reach into a bag and enjoy a communal bowl of chips or candy with your friends. Now, food safety and individual portions have become the defining factors in how we produce, eat, and serve our snacks. How can modern companies keep up with demand for food packaging that's appealing, safe, and contained? What can possibly tick all those boxes? To many, this may seem a daunting task.
Don't worry! The answer is simple, and happens to be what we do best. Welcome to the world of portion packaging— the next big thing in the snack marketplace.
Portion packaging is when food, condiment, and spice products are housed in a one-time-use container. You can see these in your local supermarket in the form of single-serve bags, boxes, pouches, trays, and stick packs for spices.
While one may not think much of them at first glance, these little packages have much bigger stories to tell about safety and production.
First and foremost, portion-packs ensure food safety. Portion-packers are hypoallergenic facilities engineered to ensure food goes out of the box, down the production line, and directly into a bag. The packing is handled by sterilized equipment and is never contacted by potentially dirty human hands, guaranteeing the packaged food is free of unwanted pathogens and allergens.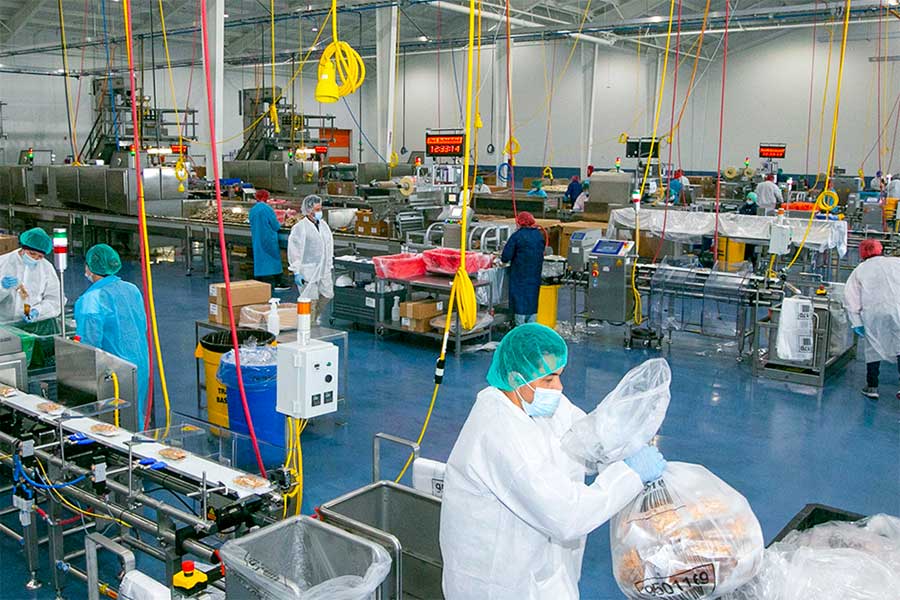 As you can imagine, this means everything in our current health climate. When you portion-pack your snacks, you're getting the safest possible version of the product.
Second, portion-packs are safer and more prudent at the consumer level. With communal snack trays and boxes out the window as of 2020, the demand has never been higher for individually packaged goods that people feel safe eating.
Fortunately, portion packaging is a place where that safety already exists. Without those communal snack bowls, you don't even have to share! Just empty your pack and know that you're getting the right amount of your favorite snack in a safe and effective way.
There's no need to spend vast amounts of capital to adapt to this change in demand. Instead, think of using a packer like Latitude 36 Foods, where we've been portion-packaging snacks and other items for 46 years.
Check out our website for more on how portion packaging is your next food solution, and follow us on Facebook, LinkedIn, Twitter, and Instagram!