Welcome to our Day In The Life series! We feel that for you to get to know us, you also need to get to know some of the crucial members of our team. So, consider this a view into the Latitude looking glass, so you can see for yourself just how much our One Team, One Dream mentality means to us.
Today, we'd like to introduce you to Brenda , our all-around Customer Service powerhouse, and Supervisor of our one-of-a-kind Customer Service department.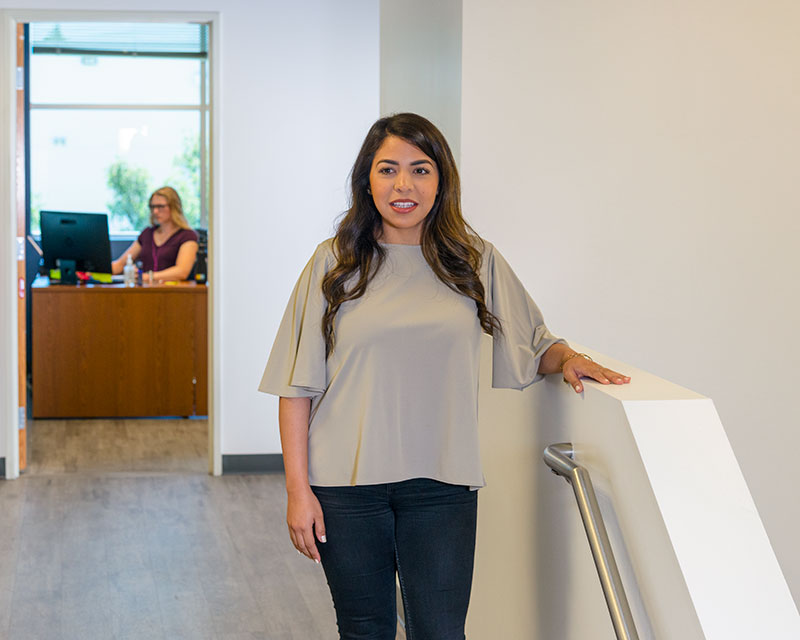 When Brenda steps into the office, she needs to be ready for anything, because a Customer Service job at Latitude 36 Foods is unlike any other job on the planet.
To her, Customer Service is so much more than answering calls and processing orders. She is truly on the front lines, a grandmaster of the ever-evolving game of chess that comes with navigating our relationships. Anyone can do the easy stuff like data entry, but it takes someone exemplary to wear all the hats we wear here, and Brenda is no exception.
Day-to-day, Brenda is part of our operations from the beginning of the purchase order to the shipping of the product, and she wants you to know that this is not your average Customer Service job.
More than just answering questions, Brenda manages the friendships we have with our clients and with ourselves. She is constantly coordinating with Production, Product Development, Warehouse, and Transportation to make sure orders are fulfilled and our promises are kept. To her, service is everything, and that has become a rallying cry for the whole department.
She is constantly managing accounts, communicating, improvising, prioritizing, collaborating, problem solving, and thinking on her feet to handle anything our customers throw at us. Working here is equal parts juggling and acrobatics, and Brenda says this is the best part about what she does.
Despite the demanding nature of her work, she feels that Customer Service is the most rewarding department at Latitude, and it's also the most fun.
She lives for the challenging environment we've cultivated. Our world is constantly changing and evolving, which means she must evolve not only with the company, but also with our customers.
This constant state of flux breeds a dynamic workflow that keeps things interesting, and keeps her invested in the success of the company— because her success is all our success. At the end of the day, her job is about keeping customers happy, and the smiles on faces she produces makes it worth the late nights, long hours, and floods of phone calls she's responsible for.
This brings us to the crux of One Team, One Dream. It's support, it's accountability, it's doing someone a solid when they may be swamped, and nowhere is that attitude embodied more than in Customer Service.
If you think you have what it takes to thrive in our pressure cooker, you're in luck, because we're hiring a new Customer Service Representative! Head over to our website to check out the position, and you can let them know that Brenda sent you. Come be a part of our team and see just what you're capable of.