In this edition of our Day in the life series, we'd like to turn the spotlight toward Oscar, our Transportation Manager, as well our outstanding Logistics department. It's high time we told his story because the truth is Logistics is often the unsung hero of our operations. He'd like to let potential candidates know a few things if they're looking to hit the road for Latitude 36 Foods. To start, he wants you to know that the Logistics department is united by one goal: to make our customers happy.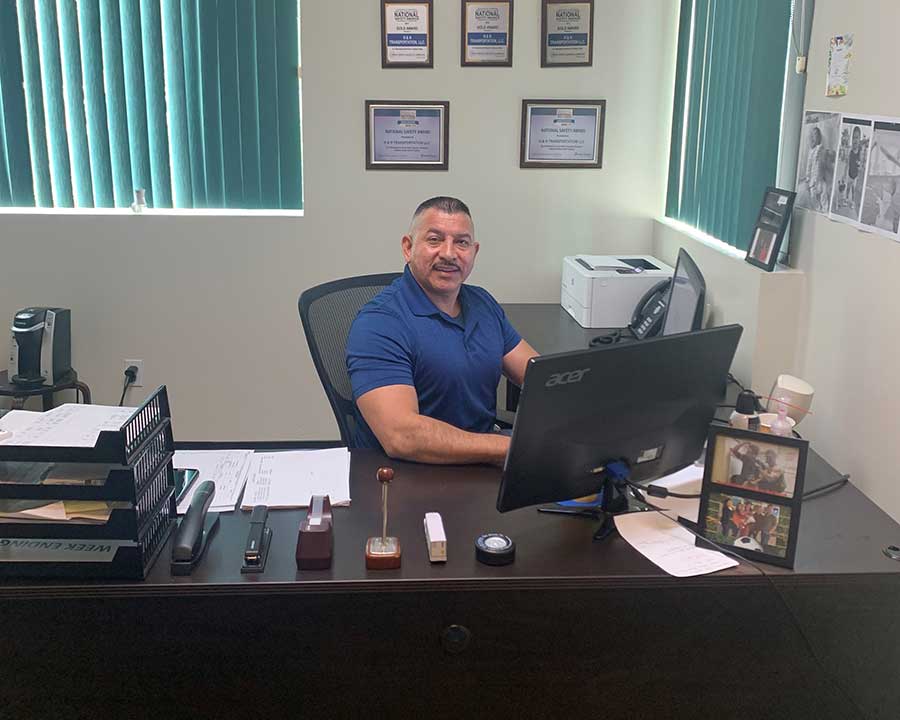 Service is always top of mind here at Latitude, and Oscar is often on the front lines of making sure we keep our promises, namely to deliver products on time, at temperature, and with integrity. That's why anyone looking to drive with us needs to have a greater sense of purpose in mind— that one load can make or break a customer's deadline, and can mean the difference between a good and bad reputation. So much is at stake when our trucks take to the streets, and to be successful one must know just how important each piece is to the greater mission.
Speaking of pieces, Logistics is just as much about playing chess as it is driving. Oscar says that the department is dedicated to more than just getting product to customers. It comes with coordinating procurement of raw materials, scheduling where those materials go, and executing on action plans to keep the machine running.
He is constantly maneuvering around variables and keeping carriers in his back pocket in case something goes awry, because there are no shortage of curveballs to contend with. Sometimes that can lead to some demanding situations, but pressure makes diamonds. When talking about valuable skills a Logistics team member needs to have, staying calm when the heat gets turned up is paramount.
Sometimes a trailer breaks down, and when the unexpected happens Oscar needs to be ready with a plan B, C, or even D.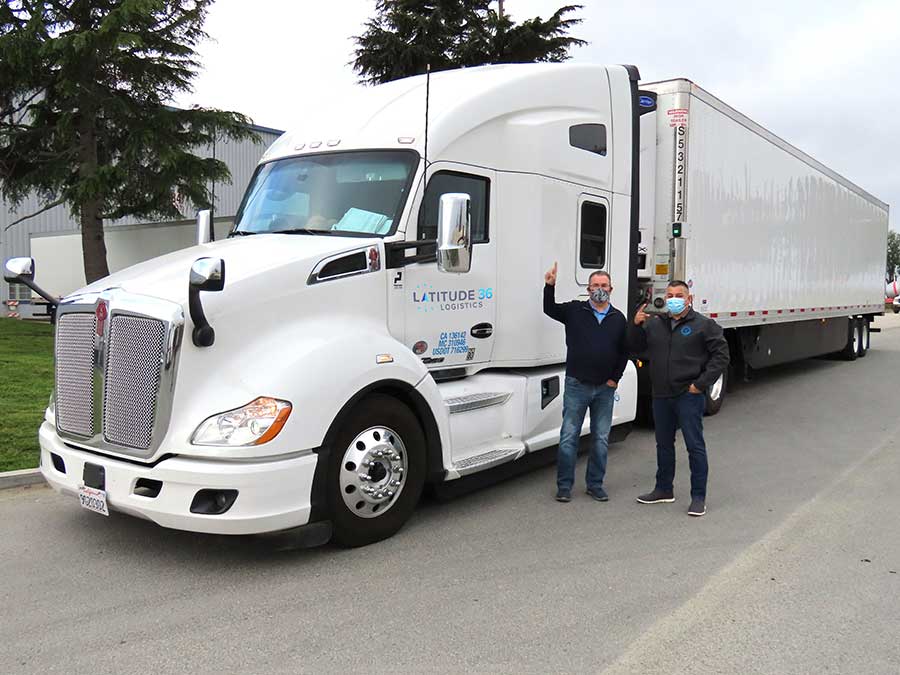 That's another thing, Logistics is one of the most visible departments at Latitude, and that goes for both external and internal operations. Getting the product there is the bare minimum, so drivers and team members need to be ready to go above and beyond to make sure orders are fulfilled. More so than just the nature of the job, Oscar also wants you to know what it's like to be a part of the Transportation team. There's a sociability about working here, and everyone feels it. While they know when to be serious, that doesn't come without some genuinely fun moments. Logistics keeps it fast and loose due to the sudden nature the job can have, but that doesn't mean they aren't united by getting the job done.
That's what makes all the monitoring, emails, and phone calls worth it, to see people happy. Whether that be happy drivers, customers, or teammates, Logistics has a direct hand in the lifeblood of the organization.
If you want to learn more (or even drive for us), we invite you to check out the rest of our website and head to our recruiting portal to see all the open spots on our roster. Come be a part of the dream team and you'll never look back.